Thumb Sucking Celebrities, Part Three
---
P4S study materials will give you handy support for all your complications regarding final ccnp training exam.
---
Drew Barrymore
In an article in which she explained her lack of a childhood, Drew Barrymore clarified the point she was making by sucking her thumb, as if to express unfulfilled needs carried into adulthood. The photo taken during this interview is below: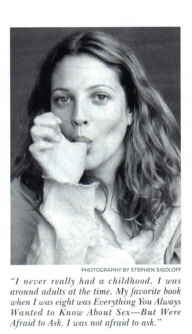 ---

---
TANITA TIKARAM, sucking her thumb on the cover of her single, I Don't Wanna Lose At Love.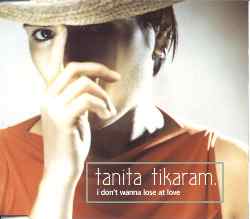 Hmm, does she or doesn't she?
---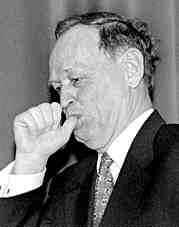 The Canadian Prime Minister, Jean Chretien. Hold On! This photo requires a little explanation. The Webmaster and this site was a subject for an interview on Canadian Radio. Apparently, this photo helped in ticking off the subject. At first no one knew how the Prime Minister could be caught on camera like this. The explanation came soon enough. He was, apparently, visiting an elementary school where a young student was blithely sucking her thumb. PM Jean focused his attention on her and was caught on camera. Oh damn! False alarm!
---
Mystery Star, who is this masked baseball player? I don't know about you, but, to me, he appears to be sucking his thumb. Any ideas? Click Here to e-mail the suggestions. Looks like we may have gotten an answer here, check this email out:
"The shot of a baseball player on your site is taken from a site called "birds of a feather" (BoaF), which is devoted to two Baltimore Orioles named Brady Anderson and Mike Mussina. It's hard to tell from the picture which one it is, but I think it's Mike Mussina. Kind of looks like his ears! LOL. And for the record, I think his hand is just covering his face, and he's not sucking his thumb. "
Anyone have a different opinion?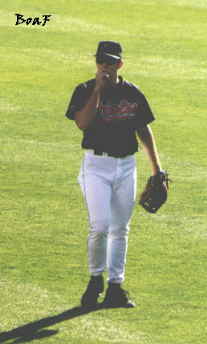 ---
U-2 - The Rock Group
This photo was captured from a video in which the Rock Group U-2 was doing a number about a young boy. Spontaneity rocked as well and, vuallah...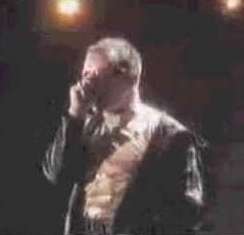 Now, he's not a real thumb sucker, right? Or, was this song of his just an excuse? Hmmmm....