Celebrity Thumbsuckers!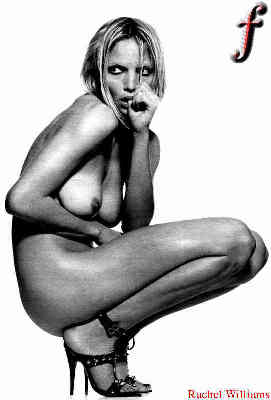 <See below for more information on Rachel.
Thanks to Pamela for this pic of Rachel Williams
---
So, have you ever wondered whether some famous folks suck their thumb, or at least have done so in front of the camera? Well...they do and we have'm! Here is a short compilation, which will more than likely grow in this age of tell-all memoirs. As always, This site is nothing without you...so sendeth what you haveth to me, Thanks!
---
There are many photos of Lisa Boyle sucking her thumb. I think she's a real thumb sucker. If anyone furnishes written proof, please e-mail me and we'll post it immediately.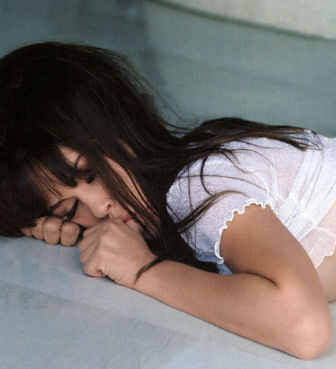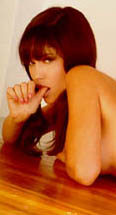 ---
Courtney Love - There are several photos around where Courtney is sucking her thumb. She seems to have been pretty open about it, though there have been no new photos of the "glamorous" Courtney indulging. Here's one though:
Courtney Love posing for us.
---
Madonna - Same sorta thing with Madonna. For more shots of Madonna, click the link below the photo.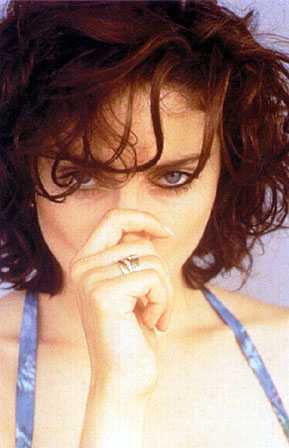 <<She wrote about thumb sucking in her book. Stay tuned for more on this!
For more Madonna thumb sucking shots, two newlyadded on 11/20/01! click here!

---
Susanne Somers - Has admitted publicly that she sucked her thumb at least 'till her mid twenties..and who knows, maybe still does.
---
Jann Arden - Cool singer. Who knows if she really sucks her thumb, but nice album cover anyway! Her comments on it:
Arden clearly does and says things her own way. For example, there's the album cover of Happy?, featuring her sucking her thumb.
"I had to fight so hard for that picture, you have no idea -- there were brawls," she says. "I didn't think it was lewd at all. I think it's really kind of quirky. I think there's a little bit of humor there. A&M were appalled. It was terrible -- the phone calls that I had to go through. I had some supporters but the people at the very top of the company were mortified, just mortified. I'm thinking -- 'It's just a picture'."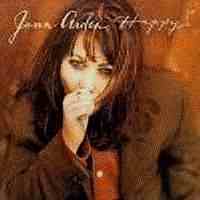 Want to buy the album? Go to Amazon.com.
---
Posh Spice - This is a link to Spice's home page. For more Spice Girls, click here.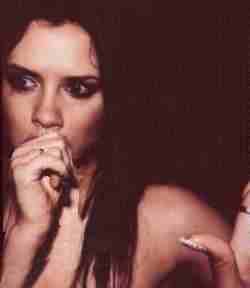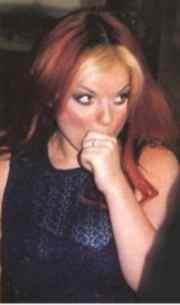 <Geri, "Girl Power"
Rosanna Arquette - Cool interview with a cool actress, though she once told Arsenio Hall that she sucked her thumb until she was 17. My opinion? Glad you asked! Look at this photo below-I think she still does!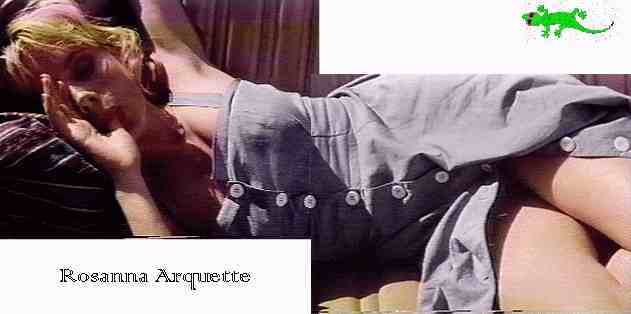 Thanks to Pamela for this Picture!
Rachel Williams - For an eye witness report of Rachel sucking her thumb while asleep on a plane click her name. Rachel is a British Model & Actress, who admits to thumbsucking in a bio. There's a nice shot of Rachel posing while sucking her thumb at the top of this page.
Twiggy - Famous British Model of the 60's.
---
---
If you have photos of celebrities indulging, well then, e-mail me with it and I'll post it quickly!